Register Today. Complimentary Expo Only Passes Available.
Register soon to ensure your participation at SLAS2017 in DC from Feb. 4-8. Full conference attendees enjoy access to the entire scientific program, including podium sessions, keynotes, Career Connections, SIGS, provided meals, receptions and networking events, including the SLAS2017 exclusive event at the Newseum on Feb. 7. Substantial registration discounts are available for students. Complimentary expo only passes are available. Click here for more information and to register.
2017 SLAS Innovation Award Finalists Named
Nine life sciences researchers delivering podium presentations at SLAS2017 are being honored as finalists for the 2017 SLAS Innovation Award, with the winner to be identified at the closing session of SLAS2017. The winner receives a $10,000 cash prize along with the prestige of joining the select company of previous winners of this exclusive award. See the list of 2017 finalists.
SLAS2017 Event Scheduler Now Available
The SLAS2017 Event Scheduler is now live. This convenient resource contains the latest and most comprehensive information about SLAS2017, including the podium presentation lineup and abstracts, exhibiting companies listing and descriptions, Short Course information and abstracts, the latest schedule of events, and a personalized itinerary planner for Feb. 4-8 in Washington, DC. Put the SLAS2017 Event Scheduler to work for you today.
Just Published: The SLAS2017 Preliminary Program
Access the SLAS2017 Preliminary Program for comprehensive event information including the schedule-of-events, an exhibitor listing, and details on the podium program, career connections and workshops, networking, hotel and travel, and much more. Access the Preliminary Program.
Exhibit and Sponsorship Opportunities
SLAS2017 delivers a host of valuable exhibit and sponsorship opportunities to life sciences R&D discovery and technology vendors. See more information and key contacts on the "For Exhibitors" section of this site.
SLAS2016
Read all about SLAS2016, the Fifth Annual International SLAS Conference and Exhibition, which took place Jan. 23-27, 2016, in San Diego, California. Watch the video below for a brief recap.
SLAS2017 is the annual International Conference and Exhibition from SLAS. Through a unique combination of education, access to innovative technologies and intelligent peer networking, SLAS2017 delivers unmatched value for professionals and students looking to leverage the potential of life sciences discovery and technology.
Keynote Speakers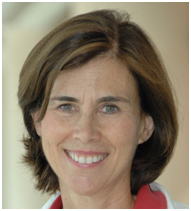 Jennifer Lippincott-Schwartz
Group Leader
Howard Hughes Medical Institute's Janelia Research Campus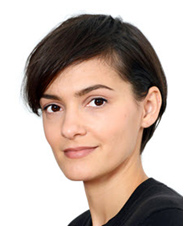 Rachel Swaby
Author of Headstrong: 52 Women Who Changed Science — and the World