Sponsored by

2017 SLAS FUNd Run
On Your Mark, Get Set, Go!
Pack your running shoes! Start your Tuesday morning with a brisk run or walk along the historic streets of DC with your fellow SLAS2017 attendees. This non-competitive event benefits the SLAS Educational Fund.
How to register:
Registration is available on the SLAS2017 Registration form. This event is available to registered attendees of SLAS2017 only.
Registration Fees
$25.00: Runners or walkers who pay the $25.00 registration fee will receive an exclusive 2017 SLAS FUNd Run t-shirt. This contribution is tax deductible.

Note: T-shirts are only guaranteed to those registrants whom register in advance of SLAS2017.

FREE: Free registration is available and does not include a t-shirt.
Click here to register!
Run Route & Details
The measured route for this run is 4.54 miles or 7.3km and flat sidewalks throughout the city. SLAS staff and volunteers will be on the course to show you the way, but please familiarize yourself with the route ahead of time. There will be no official course markers on the route and the event will not be timed.
Click here to view the route in MapMyRun.
Click here to view a JPG version of the route.
**You are not required to pick up your badge or wear your badge to this event.
T-Shirt Pick Up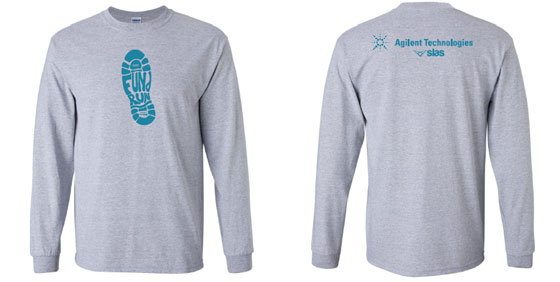 If you selected the t-shirt option during registration, a ticket with your name and self-selected size will print along with your registration badge. Bring that ticket with you to the SLAS Member Center during exhibition hours to collect your t-shirt.
Extra t-shirts will be available for those wishing to make a $25.00 donation to the Education Fund at the SLAS Member Center. Cash or check only. Sizes and quantities are limited.
NEW in 2017! Fandanas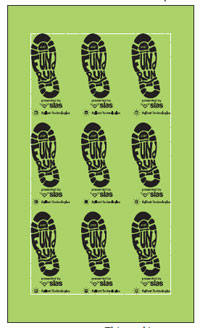 All FUNd run participants will receive a complimentary fandana, which can be used as a bandana, headband, beanie, skullcap, or neck wrap. Fandanas will be provided at the start line.