SLAS2017 Keynote Presenters
Monday, February 6, 2017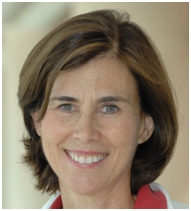 Jennifer Lippincott-Schwartz
Group Leader, Howard Hughes Medical Institute's Janelia Research Campus
Title: Emerging Fluorescence Technology to Study the Spatial and Temporal Dynamics of Organelles within Cells
Emerging visualization technologies are playing an increasingly important role in the study of numerous aspects of cell biology, capturing processes at the level of whole organisms down to single molecules. While developments in probes and microscopes are dramatically expanding the areas of productive imaging, there are still significant roadblocks. This presentation will discuss new imaging methods that can overcome these roadblocks, focusing on their potential for clarifying subcellular organelle dynamics.
Jennifer Lippincott-Schwartz is Group Leader, Howard Hughes Medical Institute's Janelia Research Campus. She received her BA from Swarthmore College, MS in Biology from Stanford University and PhD in Biochemistry from the Johns Hopkins University. Her research uses live cell imaging approaches to analyze the spatio-temporal behavior and dynamic interactions of molecules and organelles in cells. Her group has pioneered the use of green fluorescent protein (GFP) technology for quantitative analysis and modeling of intracellular protein traffic and organelle biogenesis in live cells and embryos, providing novel insights into cell compartmentalization, protein trafficking and organelle inheritance. Most recently, her research has focused on the development and use of photoactivatable fluorescent proteins, including the development of photoactivated localization microscopy, (i.e., PALM), a superresolution imaging technique that enables visualization of molecule distributions at high density at the nano-scale. Her work has been recognized with election to the National Academy of Sciences and the National Institute of Medicine, and with the Royal Microscopy Society Pearse Prize and the Society of Histochemistry Feulgen Prize. She is President of the American Society of Cell Biology for 2014. She serves on the scientific advisory boards of the Howard Hughes Medical Institute, the Weizmann Institute of Sciences, the Searle Scholar Program, and the Salk Institute.
Wednesday, February 8, 2017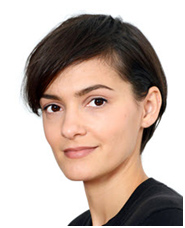 Rachel Swaby
Author of Headstrong: 52 Women Who Changed Science—and the World
Title: From the Center of the Earth to the Stars: The Unknown History of Women in Science
Rachel Swaby will discuss some of the extraordinary women in her book-and why it matters that we get to know them.
Rachel Swaby is a freelance writer and editor based in Brooklyn, NY. Her book Headstrong: 52 Women Who Changed Science—and the World came out in 2015 to critical and popular acclaim. Swaby�s work has also been published in Wired, Runner's World, The New Yorker, The Atlantic and others. Read more about Swaby and her passion for people behind science in SLAS Electronic Laboratory Neighborhood.